The Dan hat will be issued based on the results of the NSW Mega Jackpot – Draw 1087 which is expected to take place on Thurs 5th April.
If your two-digit code in the table below matches the final 2 numbers of the Jackpot Ticket Number, you win the prize.
If the the 2 numbers are not in the range of 01-53, then we will use the final 2 digits of the next number as shown by the yellow circle, then the green, then the blue, until a winner is decided.
Good luck to all!! 🙂
EXAMPLE LOTTO FORM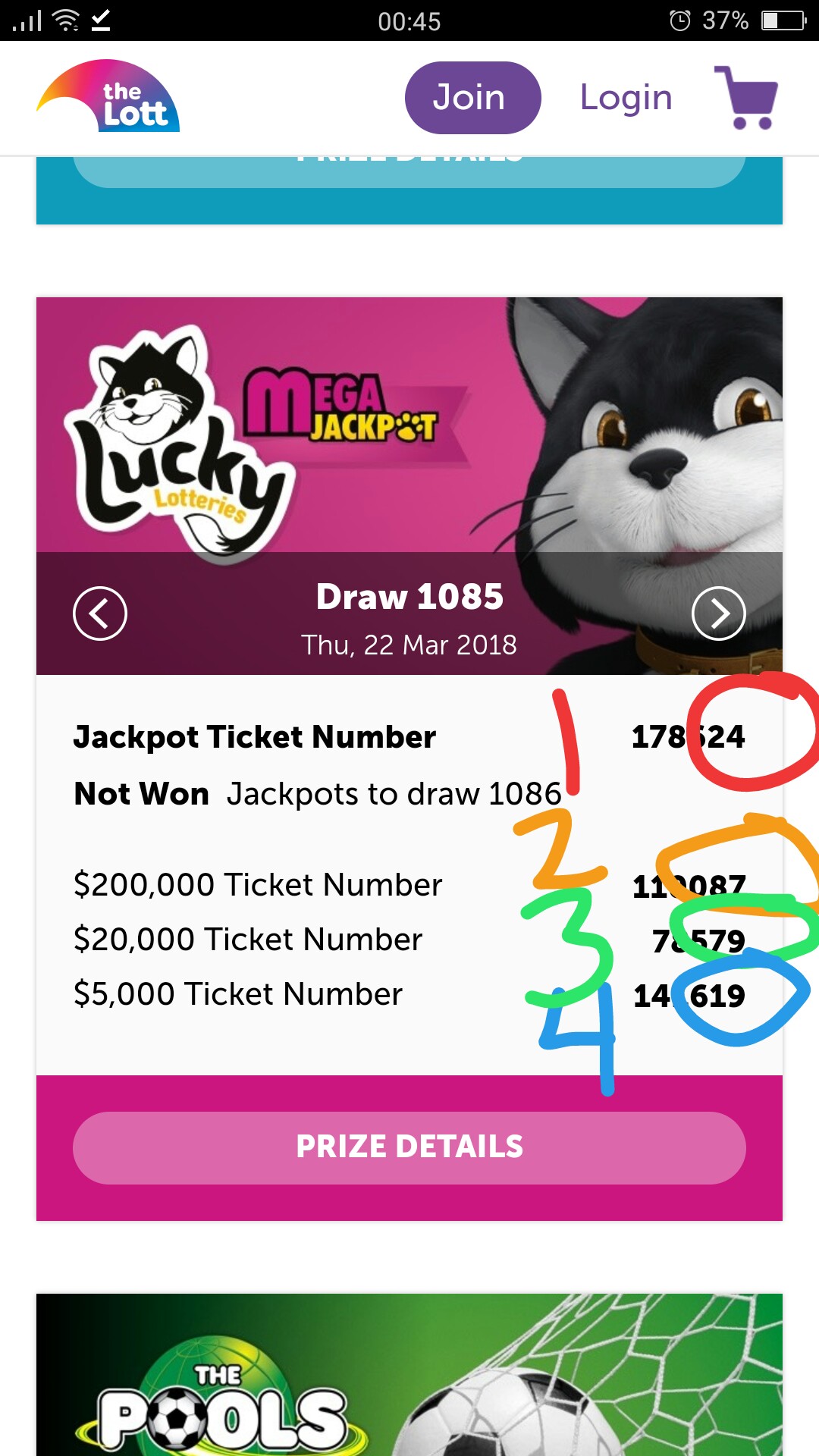 | Number | Tipster |
| --- | --- |
| 01 | Brad |
| 02 | Glenbo |
| 03 | Zaskar |
| 04 | Redzedmikey |
| 05 | JohnnyRock |
| 06 | Doin a shuey |
| 07 | Grant Barker |
| 08 | Phillip Burgett |
| 09 | RaikkonenHappySmile |
| 10 | Bunyon Mcfeverish |
| 11 | Cole trickle |
| 12 | Andrew Oleary |
| 13 | Nick Agland |
| 14 | Dan the Man |
| 15 | Bris |
| 16 | Jolyon Palmer |
| 17 | Fast Eddie |
| 18 | Dennis S |
| 19 | No filter |
| 20 | Biscuit Leeshman |
| 21 | Waymo |
| 22 | Nowy |
| 23 | Dan AM 3 |
| 24 | Cheyne Illyes |
| 25 | Openwheeler |
| 26 | Will Hunter |
| 27 | Rhino |
| 28 | Low Guido |
| 29 | Steve |
| 30 | Brigette Evans |
| 31 | Trametheka |
| 32 | Lil Bull |
| 33 | ando |
| 34 | Paddy |
| 35 | veecee |
| 36 | Pecky |
| 37 | Abba |
| 38 | Brett+Annalea |
| 39 | Kurt Woodward |
| 40 | Decz05 |
| 41 | Jonny |
| 42 | Dangr14 |
| 43 | stumps777 |
| 44 | Lani |
| 45 | Trent |
| 46 | Goracing |
| 47 | KamuiJones |
| 48 | Clean Healz Racing |
| 49 | The Champ |
| 50 | Clare Emerson |
| 51 | Paula Sander |
| 52 | matthew harper |
| 53 | Pedro the swift |